About Aaron's Reliable Movers
Aaron's Reliable Movers is Chicago's #1 moving company. We have a proven history of effectively relocating homeowners and businesses, all around the state and nation. Our experts are trained in the newest relocation techniques with equipment that meets industry standards for safety!
We are a family owned and operated Local & Long Distance moving company in Chicago. When you move, it's important to work with someone who understands how stressful this life change can be on your personal belongings and home environment. Aaron's team of experts are trained professionals and they're masters at packing everything securely for transport so nothing breaks!
Aaron's Reliable Movers has a team of licensed and insured professionals that are trained in all aspects of packing, loading and moving household goods. Our professionally trained crews will pack your belongings with the utmost care to help create a stress-free move for you.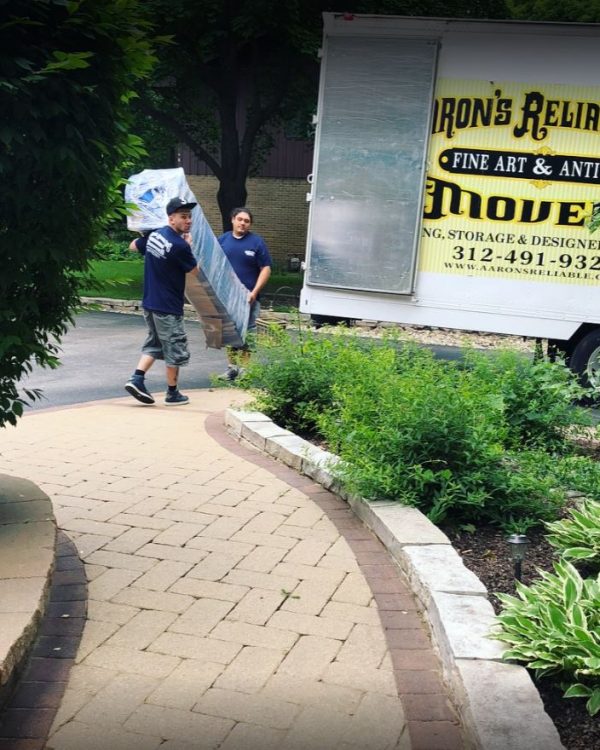 Available 24 Hours A Day, 365 Days A Year
Aaron's Reliable Movers is available 24 hours a day, 7 days a week, and 365 days a year. We know that moving is not easy so we try to make the process as easy as possible – and a part of that is to be available every single day. We pride ourselves on being reliable and dependable.
Ready to start your move? Then, give us a call at (312) 491-9322 or send us a message to get started today!
Need A Professional Chicago Moving Company?
Aaron's Reliable Movers is a trusted and reliable professional moving company in the Chicago area. We have helped 1000s of clients with their moving needs. Let us help you with you move!